What is an Oxygen Concentrator?
Mar 18, 22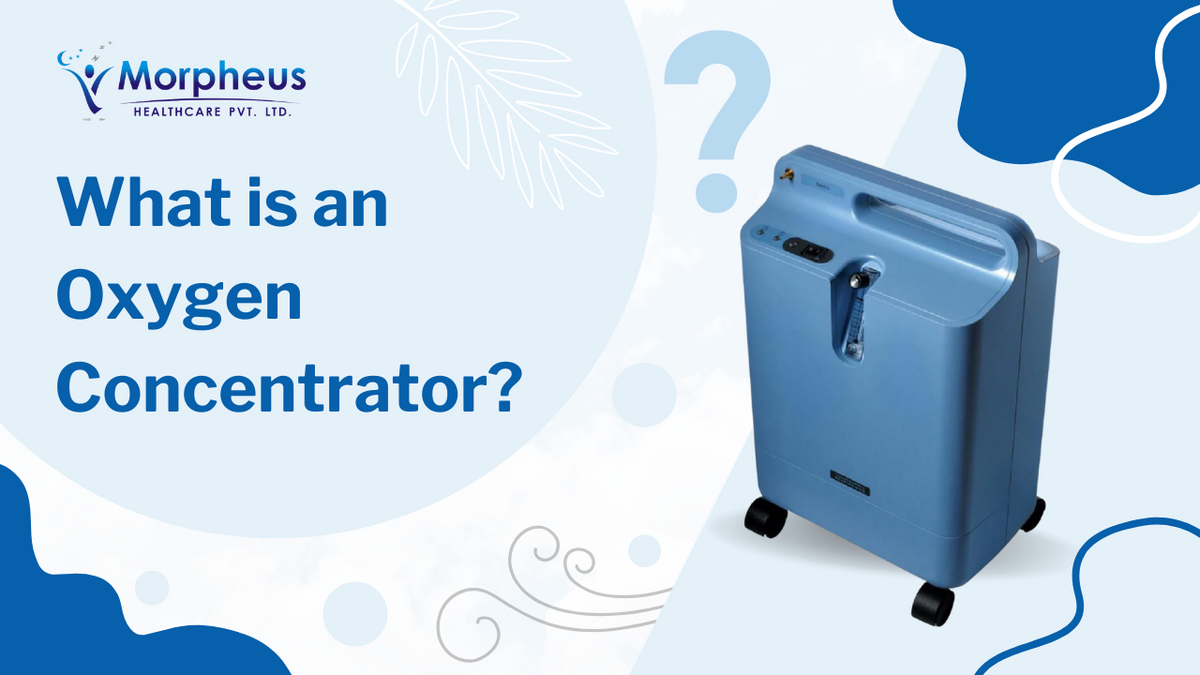 An Oxygen Concentrator is used for medical purposes to provide oxygen to patients dealing with breathing issues and whose oxygen levels drop. Since April 2021, India has been dealing with an epidemic of COVID 19, and still, people are facing long-term effects of the deadly disease. However, the condition has not improved as corona comes with different variants every passing year.
A massive surge in cases overwhelmed the healthcare industry and caused the shortage of medical oxygen and oxygen cylinders.
Patients are using oxygen Concentrators for many diseases who have breathing-related issues. Some of the diseases are as follows:-
Asthma
Lung cancer
COPD
The flu
COVID-19
Other respiratory diseases
You should consult with your doctor before buying or using an oxygen concentrator at home. Without the consultation of a doctor or guidance, using this machine can be harmful to patients. For example, if the doctor prescribes using the oxygen concentrator at home, he will tell you how much oxygen you need to take and how long to use the device.
How does Oxygen Concentrator Work?
Oxygen concentrators are great options for people who have severe breathing issues, and they can be used for short-term trips and long-term purposes at home.
It is a machine that receives air, purifies it, and supplies it to patients. Usually, the air we breathe consists of 79% nitrogen and 21% oxygen.
It separates oxygen molecules in the air from the nitrogen molecules to form a concentrated gas of 90-95% pure oxygen.
Home oxygen concentrator machines enable flipping that ratio to form a pure oxygen gas for the therapy process. It is challenging to develop that percentage of oxygen without using any medical device.
Oxygen Concentrator Process
Portable Oxygen Concentrators usually follow the 5 step process mentioned below:-
Receives air from the room
Compresses the oxygen
Filters out the nitrogen
Form a pure gas by flipping the nitrogen & oxygen level
Delivers the purified air
What are the different types of Oxygen Concentrators?
Oxygen concentrators are available in multiple styles and sizes. There are two types of concentrators: stationary (home) and portable. Stationary Oxygen Concentrator is designed for home use, while portable OC  is for travel and outside.
Morpheus healthcare offers a wide variety of Stationary OC and Portable OC suitable for all diseases, and these concentrators are available on the site www.morpheushealthcare.com
The stationary oxygen concentrator available in the market come with two types :-

1. 5 LPM – An oxygen concentrator of 5 LPM delivers flow rate of upto 5 litres per minute. Flow rate is the amount of oxygen being provided measured every minute. A 5 LPM version is the most common model for home use of patients.

2. 10 LPM – This is a high flow variant which provides oxygen at a higher rate of upto 10 litres per minute. The high flow may be needed for those with a severe requirement, and is less common in home setup.

You may check your flow rate requirement with you doctor.
The portable oxygen concentrator available in the market come with two modes :-
Continuous Flow:- These concentrators supply the same flow of oxygen every passing minute until and unless turned off.
Pulse Dose: These concentrators detect breathing patterns and supply oxygen when they detect inhalation.
Here is a list of the best oxygen concentrators that you can consider for using at home:-
Philips Simply Go Portable Oxygen Concentrator
Philips Simply Go Portable Oxygen Concentrator - Extended Battery
Drive DeVilbiss 1025KS - 10LPM Oxygen Concentrator
Drive DeVilbiss 525 Intl Oxygen Concentrator
Philips Everflo Oxygen Concentrator
What Is the Price Of Oxygen Concentrator?
The price of an Oxygen Concentrator machine may vary from model to model as it depends on capacity, features and how much oxygen the machine produce per minute.
Portable Oxygen Concentrator ranges between INR 1 lakh to INR 2.10 lakh. Moreover, 5LPM Oxygen Concentrator cost around INR 40,0000 to INR 70,000 and 10 LPM Oxygen Concentrator lies around INR 1.3 – 1.5 lakh. It must note that the price can vary from country to country.
Summary
Planning to purchase a home oxygen concentrator or portable oxygen concentrator, you should consult with a specialist or doctor as he will guide you on which type of OC is suitable for your health conditions. On top of that, it is a matter of life and health, don't take it for granted.